I notice from the Napo website that HM Inspectorate of Probation recently published their latest Business Plan and as summarised by Napo, the proposals certainly look interesting in terms of the TR omnishambles:-
HMI Probation Business Plan 2014-15

This was published on June 14th. One of its key work areas will be inspecting adult offending work in the community. The aim is to provide assurance about the arrangements developing under Transforming Rehabilitation. It says 'Areas of interface between the National Probation Service (NPS) and Community Rehabilitation Companies (CRCs) present particular risks...' and it plans to concentrate its attention on these.

An audit of workloads held in trusts immediately prior to June 1st has been completed to establish to what degree caseloads continue to be manageable during the period of change. The results of this audit will form the basis of a Ministerial briefing. This should make interesting reading and Napo will be seeking it's disclosure.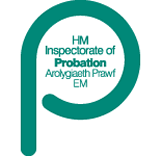 In April/May, it seems they will also have carried out an inspection of the outcomes of this process. Then from July to September, they intend to undertake an inspection of work at court, focusing on the quality of probation work in the court setting and the quality and accuracy of the assessment and allocation decisions in sampled cases. then later in the year HMIP intend to focus on the 'start of order' phase and then continuing work with offenders during the first four months of supervision.
On the OurKingdom website, the proceedings of an Inquest are reported on a very disturbing case from several years ago, but that serves to highlight the consequences when the state abrogates responsibility and hands it over to unaccountable private companies:-
Death by corporate indifference
Who failed Brian Dalrymple, the American tourist who ended up dead in an immigration detention centre six weeks after landing in Britain? A report from Day One of the Inquest.
On 14 June 2011, a white American tourist called Brian Dalrymple landed at Heathrow Airport. It was to be a holiday from hell. Six weeks later he died in a British detention centre.
An inquest opened yesterday at West London Coroner's Court three years after the death of 35 year-old Dalrymple.
He was held at Harmondsworth Immigration Removal Centre near Heathrow for 43 days, then transferred to Colnbrook, the neighbouring removal centre run by a different contractor, Serco. There he spent the last week of his life.
The coroner started the proceedings by telling the jury that their task was not to attribute blame, but to establish how and in what circumstances Dalrymple came by his death.
There are a lot of lawyers at this inquest, representing each of seven interested parties, none of whom want to be blamed for Dalrymple's untimely death: the Home Office, the NHS, and the five companies that run the detention centres and private health clinics that he encountered (or not) during his incarceration. These businesses include Serco, GEO Group, Nestor Primecare Services and The Practice PLC.
This year's Summer Solstice Saturday June 21st sees a major demonstration and free festival in London with speakers including Russell Brand, Owen James and Ian Lawrence. Many Napo branches and members plan to attend:-

No more Austerity
demand the alternative: Saturday 21 June

National demonstration and free festival
Assemble 1pm, BBC HQ, Portland Place, London W1 1AA (Tube: Oxford Circus)
March to Parliament Square

The People's Assembly, Trade Unions and campaign groups are organising a national demonstration and free festival to demand the alternative.

Living standards continue to drop, forcing millions into poverty, yet the politicians remain addicted to austerity.

This demonstration will assemble right on the BBC's doorstep and march to Parliament to demand that the alternative to austerity is no longer ignored. Join us.
I see there's a new petition on Change.org calling for Chris Grayling to get the sack. Seems a shame not to sign it:-

Chris Grayling MP, Secretary of State for Justice, Lord High Chancellor should be sacked or resign due to the dangerous 'reforms' he has made to the criminal justice system. The catalogue of dangerous and chaotic changes he has either made or plans to make is growing and demonstrates how inept, misguided and bungling he is.

From changes to legal aid rules that have led to the poor and vulnerable being denied access to fair justice, prison overcrowding, bans on books and the impending privatisation of probation against the advice of professionals and practitioners, Chris Grayling changes will increase the dangers to the public in our society.

The Probation Service is in chaotic disarray due to his changes to date and this Service manages the people in our society who commit crime and cause harm to others. This Service has achieved continual success in delivering real reductions in reoffending which contributes towards the protection of the public. If privatised and run by companies whose primary concern is profit, against the advice of academics and practitioners , it will only be a matter of time before reoffending rates rise and that means more victims of more crime.

Questions regarding Chris Grayling's expenses, his awarding of lucrative contracts to companies such as G4S and Serco who prove time after time that they cannot deliver, through to his misleading use of inaccurate statistics to justify his plans - this man's integrity should be questioned.

As a member of Napo (the Probation Service union) I believe it is time for him to go.......
Finally, as regular readers will be aware, there has been precious little success in relation to FOI requests concerning TR, but I saw this on Facebook and it's quite revealing that shock horror another government department has been caught telling porkies:-
Hooray! I finally got somewhere with a Freedom of Information request! Not on Probation, admittedly, but still... The DfE claimed that their proposals to outsource child protection services were in response from councils. I asked them for a list of local authorities who had asked for this - they could only name two, neither of whom had specifically asked about outsourcing CP.
Dear Department for Education,
In an article in The Guardian (http://www.theguardian.com/society/2014/...) you are reported as saying that, in proposing to outsource child protection services, you are responding to demand from local authorities.
Please provide me with a list of all local authorities that have contacted you to request the option to outsource child protection services. Please break this list down into formal and informal requests, where possible.
Yours faithfully,
Dear Mr C.......
Thank you for your request for information, which was received on 19 May. You asked for a list of the local authorities that have contacted the department with a request to outsource child protection services. I have dealt with your request under the Freedom of Information Act 2000.
I can confirm that both Staffordshire and Kingston and Richmond local authorities have discussed outsourcing of functions with government in general terms, potentially including child protection services. Both these authorities have previously been mentioned by ministers in speeches, most recently Edward Timpson on 20 May 2014.