We haven't mentioned the irritating and self-serving Sir Stephen Bubb for some time, CEO of the trade union for charity sector CEO's, but a reader has nudged me in the direction of their recent manifesto:-
Apart from the nice photo that Jim may like to have as a screen saver, I find this article very interesting.
Demanding from the government independence and freedom to speak out against policy, whilst at the same time bidding for government contracts for workfare and TR, appears to me that the third sector want their cake as well as eating it.
It also makes it quite clear just how naive they are in trying to profit from public sector work if you actively seek involvement in something that you may also want to stand against!!
Strange world.
This on the CivilSociety website:-
Acevo calls on politicians to protect charities' independence and right to campaign
The government should bring in a series of measures designed to protect charities' right to campaign and maintain their independence, the charity chief executives body Acevo says in its manifesto ahead of the 2015 general election. Freedom of speech of the third sector should be enshrined in law, the freedom of charities to speak out against injustice should also be protected and there should be a presumption in law that charity campaigns constitute fair and honest comment, the document, Free Society – realising the nation's potential through the third sector, published today, says.



The manifesto also calls on politicians to protect charities' access to judicial review and extend legal aid to charities that represent an at-risk or underrepresented group, commit to a single Third Sector Act that brings together all the regulation around charity campaigning, and to work with organisations with a mission to maintain the independence of the sector's voice and set up an All Party Parliamentary Group for Third Sector Independence and Campaigning.

It calls for all parties to repeal the Lobbying Act in the first year of the next parliament.

The manifesto urges politicians to restore the minister for civil society to minister of state level and allow whoever holds the position to attend Cabinet meetings.

Sir Stephen Bubb, chief executive of Acevo, called on politicians to commit to the five-point "pledge card of policies to safeguard charities' and campaigners' ability to speak out". The manifesto is in response to concerns about a 'chilling effect' on charities' ability to criticise government policy that has descended over the last 18 months after government legislation restricting access to judicial review, legal aid, and charities ability to campaign before general elections, Acevo said.



Bubb said: "Charities and campaigners depend on a free and independent voice. At exactly the time when their views are needed most, the voices of many of our most important campaigners are being chilled by laws like the Lobbying Act.

"It's time for politicians to recognise this and stand up for our country's civil society. Rather than promises of a big society tomorrow, we need a free society today.

"Acevo's manifesto suggests policies to make it impossible for charities to be gagged in future. It is a blueprint for a free society and it's time for the political parties to listen."
In response to the manifesto, Rob Wilson, the minister for civil society, said the document "merits consideration" by the government and all parties.

"It's interesting to see such a detailed package of policy asks from the charity sector. I look forward to scrutinising and debating the manifesto in the weeks to come," he said. "Over the next 6 months positive dialogue between charity leaders and politicians is vital."
Blanche Jones, campaign director at 38 Degrees, said in response to the manifesto: "After a series of big money lobbying scandals and broken promises, the public's trust in Westminster politics is crumbling away. More people are looking to charities to speak truth to power, and pinning their hopes on campaigners to fix the problems our country faces.

"But the third sector is facing the most hostile environment in decades. The Lobbying Act leaves corporate lobbyists untouched but effectively gags many non-profit campaigners, while a series of concerted political attacks on charities seems intended to silence them.

"If politicians want to win back trust from the public, they have to protect the right of campaigners to speak freely. Repealing the disastrous Lobbying Act would be a good place to start."
Yes, we will all be watching closely over the coming months as the charity sector gets screwed by the probation primes! You have been warned though, and you still have time to pull out.
The Rochester and Strood by-election result continues to confirm that the Westminster political class is in serious trouble and that a massive protest vote in favour of UKIP at the May general election will be as much a desire for 'a plague on all your houses' than it will be support for any set of policies. A worrying time for the democratic process, but probably inevitable and overdue given the history of bad behaviour and general contempt politicians have long-held for the electorate. The feeling is mutual of course.
Emily Thornberry's sacking and the now infamous tweet of white van and England flags rather nicely sums the issue up, together with her reported observation that she broke a cardinal rule of politics viz 'voters can be rude about politicians; but politicians can never be rude about voters'.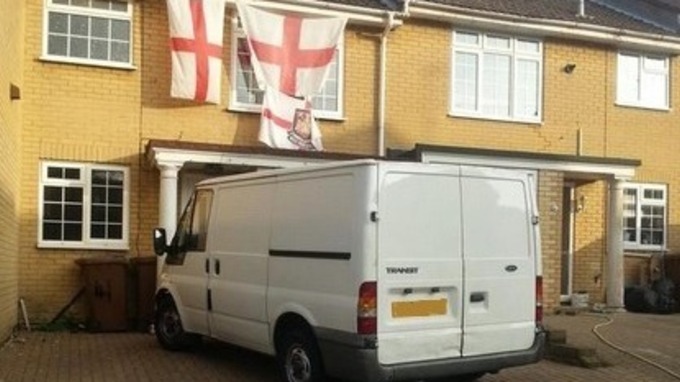 I mention political bad behaviour deliberately and not just in the context of fiddling expenses and nest-feathering, but much more serious matters that ever-so-slowly are at long last beginning to emerge and that have the potential to really rock the cosy Westminster political boat. It's a matter I've touched on before in connection with allegations of child sexual abuse involving the former Elm Guest House in West London and prominent Establishment figures.
In view of recent delopments, I'd like to return to the matter, not least because historical sexual offending is still very much in the news. Celebrities continue to be convicted as a result of victims coming forward in the wake of the Jimmy Savile revelations. The most recent is former DJ Chris Denning, as reported here in the Guardian:-
Former Radio 1 DJ Chris Denning admits 41 sex offence charges
Chris Denning, a former DJ, has admitted a total of 41 sex offence charges against young boys in a series of crimes spanning 20 years.

A former colleague of Jimmy Savile and one of the first Radio 1 DJs, Denning, 73, pleaded guilty to 10 charges of indecent assault on a male, a charge of gross indecency and another of indecency with a child when he appeared in custody on Friday at Southwark crown court in London.
Denning, of Basildon in Essex, previously admitted 29 charges – including 26 counts of indecent assault on a male and three of indecency with a child – at a hearing at Southwark crown court in August. One of his victims was aged nine.

He is set to be sentenced on the 41 charges when he next appears in custody at Southwark on 9 December.
Scotland Yard said the offences involve 26 male victims who were assaulted between 1967 and 1987. On Friday Denning also denied one count of indecent assault on a male.

After the hearing DCI Michael Orchard, from the sexual offences, exploitation and child abuse command, said: "Christopher Denning is a dangerous serial offender who committed numerous offences over a 20-year period against a large number of young boys. One of these victims was as young as nine years of age. Denning's only redeeming quality is that he has not made his victims go through the trial process."

He added: "I would like to thank the victims for their bravery and courage in coming forward. I hope that Denning's admittance of guilt is the first step in helping them move on with their lives."
But, as many have suspected, this concentration on celebrities both major and minor is but a distraction from some very serious matters that have been covered up for decades and that go right to the heart of the British Establishment. Despite a huge amount of effort, it's not going to go away as the genie is now well and truly emerging from the bottle and there's a real sense of the net closing in on some very big names, some of whom are still with us.
Theresa May recently announced the findings of the Wanless Report,
as outlined in the Guardian:-
Theresa May: Wanless report finds Home Office cover-up 'not proven'
The official Wanless review into whether there has been a cover-up of the Home Office's handling of child abuse allegations in the 1980s has returned a verdict of "not proven", the home secretary, Theresa May, has told MPs.

"There might have been a cover-up," she said. "I cannot stand here and say the Home Office was not involved in a cover-up in the 1980s and that is why I am determined to get to the truth of this."
Peter Wanless, the chief executive of the National Society for the Prevention of Cruelty to Children (NSPCC), concludes in his inquiry report into 114 missing Home Office files relating to child abuse in the 1980s that there is no evidence that they were "deliberately or systematically removed or destroyed to cover up organised child abuse".
Wanless says the record-keeping practices inside the Home Office at the time mean it is not possible to reach a categorical conclusion on whether or not files were destroyed as part of a cover-up but says: "We found nothing specific to support a concern that the Home Office had failed in any organised or deliberate way to identify or refer individual allegations of child abuse to the police."
The home secretary responded to Wanless's review of the original Home Office internal investigation into the missing files by asking him to look further at how the police and prosecution authorities handled the child abuse allegations that were passed on to them by the Home Office at the time.
She has also asked Wanless and his co-author, Richard Whittam QC, to establish whether any of the material mentioned in the internal inquiry or in connection with the 114 missing files was passed to the security services, and if so, what action they took.

MI5 responded to the Wanless inquiry by carrying out a search of its own files but said it had not found any relevant to the review.
The home secretary also announced that the Metropolitan police had agreed to investigate allegations by a journalist, Don Hale, that a file of allegations involving prominent people, including MPs, passed to him by Barbara Castle, had been seized from him by special branch officers.
Then the prime minister started spinning in a most unwise manner that will inevitably return and bite his arse. I quote selectively from a piece in the Huffington Post:-
Abuse Campaigners Are Not Conspiracy Theorists, Mr Cameron
Cameron has spun in a different direction, arithmetically, trying to convince people concerned about child abuse and cover-ups that two plus two makes nothing. Spinning on the day the Wanless report, into missing Home Office documents said to contain information about powerful people abusing children, was released, Cameron resorted to calling abuse campaigners conspiracy theorists. To do so, he exploited the fact that evidence could not be found within a few weeks to explain just how at least 114 files concerning child abuse went missing.
One of the missing files is a dossier presented in 1983 to then Home Secretary Leon Brittan by the Conservative MP Geoffrey Dickens. Mr Dickens, who is now deceased, spoke in 1983 of a paedophile ring involving "big, big names - people in positions of power, influence and responsibility". Despite attempts to posthumously smear Dickens, there has been progress in investigating abuse rings linked to powerful people, including those involving the Paedophile Information Exchange (PIE).
Therefore for Cameron to say, in response to the Wanless report, "It is important that it says that there wasn't a cover-up. Some of the people who've been looking for conspiracy theories will have to look elsewhere" seems astonishingly callous and shows little respect for survivors. The fact that NSPCC chief executive officer and former civil servant Peter Wanless wasn't able to prove exactly how files went missing does not prove that the abuse described in files did not take place or that the files were not deliberately removed or destroyed.





There are compelling and troubling links between abuse in North Wales and that in children's homes and approved schools across the country, PIE, Westminster and Elm guest house in London. Not to mention links between Jersey and Jimmy Savile, and between Savile and Cyril Smith - who is also linked to Elm guest house and the abuse of children elsewhere. There are also questions to answer about the security services alleged presence at Kincora Boys' Home in Northern Ireland and Elm guest house.
These are just a few examples where connections have been established. Anyone who has researched child abuse rings in Britain is painfully aware of links between networks. Any commentator also knows that writing about these abuse rings at the moment is a legal minefield, as people who previously could have been mentioned - to help explain links between rings - have recently been re-arrested. As legal proceedings are active for those cases, it is not possible to name them in a piece relating to abuse rings, because it potentially prejudices forthcoming trials. The absence of that information in this piece protects me. The absence of files from the Home Office - however they went missing - can only protect abusers and their protectors.
The search for copies of the missing files widens as reported by ITV news:-
Former Blackburn MP's archives searched in hunt for abuse files
Police are searching the library archives of former Blackburn MP Barbara Castle in the hunt for documents which may help uncover claims of historical child sex abuse.

Officers from the Metropolitan Police are working through the official archive of the former Labour Minister at the University of Oxford's Bodleian Library in search of the infamous 'Dickens Dossier', the missing file containing allegations of a paedophile ring in Westminster in the 1980's, as well any other information relating to abuse.
The developments come three days after the Home Secretary Theresa May ordered the Met to investigate claims by North West journalist Don Hale that he was handed a separate dossier by Barbara Castle in 1984, when he was editor of the Bury Messenger.

He claims it contained the names of 16 prominent MPs who were involved in a paedophile ring, who were actively campaigning on behalf of the Paedophile Information Exchange (PIE) for Parliament to make sex with children legal.
But before he could publish the story, the says the files were seized by Special Branch officers, who warned Mr Hale he'd face prison if he published its contents.

The 'Castle Dossier' was produced just 12 months after the 'Dickens Dossier' was handed to the Home Office by former Littleborough and Saddleworth MP Geoffrey Dickens. He believed high profile figures in Westminster and other areas of public life were abusing children.

It's a belief Barbara Castle shared. She campaigned tirelessly against paedophilia and child abuse, and had asked numerous Home Secretaries what had happened to the 'Dickens Dossier'.
The Met are now trawling through 850 boxes of documents in the Barbara Castle Archive to see if contains a copy of either the 'Dickens Dossier' or the 'Castle Dossier', both of which have gone missing.

Officers are also searching through hundreds of 'closed' files including letters and correspondence in search of any information which may help locate the whereabouts of the dossiers, as well as any other information which may help uncover allegations of high-profile historical sex abuse.
We also learn of a possible homicide as reported by the BBC:-
Historical abuse inquiry: Police examine 'possible homicide'
Police are investigating "possible homicide" linked to what has been described as a paedophile ring involving powerful people in the 1970s and 1980s.

The group is alleged to have included senior figures in public life, the military, politics and law enforcement.
In a statement Scotland Yard said inquiries were at an early stage.

A key witness who has spoken to police has told the BBC that he was abused for nine years as a boy.

He has appealed for others who may have evidence to come forward.

The Metropolitan Police said detectives were made aware of allegations regarding possible homicide during the last month.
Speaking anonymously to the BBC but using the name "Nick", the alleged victim said he had given three days of video-taped evidence to detectives.

His accounts are being assessed as part of Operation Midland, a new Scotland Yard investigation which is under the umbrella of its inquiry into historical abuse, Operation Fairbank.
Nick, now in his 40s, says that he was first abused by his own father before being "handed over" as a young boy to the group.

"They were very powerful people and they controlled my life for the next nine years," Nick added.

"They created fear that penetrated every part of me, day in day out. You didn't question what they wanted, you did as they asked without question and the punishments were very severe."
Nick said the group was "very organised" and would arrange for chauffeur-driven cars to pick up boys, sometimes from school, and drive them to "parties" or "sessions" at locations including hotels and private apartments in London and other cities.

The children were not usually allowed to speak with each other and Nick says he struggled to work out the identities of the abusers. He has given the names of some of those he believes were involved to the police and the BBC.
The BBC has agreed not to reveal any of these names because of the ongoing police investigation and because of the need for further evidence to corroborate his account.

"They had no hesitation in doing what they wanted to do," Nick said. "Some of them were quite open about who they were. They had no fear at all of being caught, it didn't cross their mind."

When a child "stepped out of line", he said that abusers would inflict brutal and painful punishments.

He said: "[The abuse] destroyed my ability to trust. It's pretty much wrecked any relationships I have had. Intimacy for me is a pretty much a no-go area."
Nick said he had one motivation for speaking to the BBC - to encourage other alleged victims or those who unwittingly assisted the abusers to come forward.

"They need to find the strength that we as survivors have done," he said. "People who drove us around could come forward. Staff in some of the locations could come forward. There are so many people who must have had suspicions.

"We weren't smuggled in under a blanket through the back door. It was done openly and people must have questioned that and they need to come forward."
Nick says his torment suddenly came to an end when he went to a pre-arranged place to be picked up by a driver and no-one arrived.

He went the next day, worried that he would be punished for a diary mistake. Again there was no car waiting. He never saw his abusers again and says he still has no idea why.
At long last this whole dreadful murky story is beginning to emerge. Files may still be missing, but victims are coming forward with testimony and it's going to shine a very harsh light indeed upon the whole matter of child sexual offending, our attitudes to historical offences, not to mention the role of the Establishment, official 'cover-ups' and the accountability of politicians. Of course the Probation Service is expected to deal with much of the consequences and it's a moot point if TR will make this difficult and challenging task any easier? I'll end on this from the Daily Mirror in July:-
Tory child abuse whistleblower: 'Margaret Thatcher knew all about underage sex ring among ministers'
Margaret Thatcher was warned that senior ministers were involved in a child sex ring, a former Tory activist claims. Anthony Gilberthorpe says he sent her a 40-page dossier in 1989 accusing Cabinet members of abusing underage boys at drug-fuelled conference parties.
Mr Gilberthorpe, who claims he was ordered to recruit boys for the ministers, says he posted the "graphic" allegations to Mrs Thatcher after befriending her.

Mr Gilberthorpe, who was a young Tory hopeful when he was asked to recruit for the parties, said: "I outlined exactly what I had witnessed and informed her I intended to expose it.

"I had met Mrs Thatcher on several occasions and even presented her with a birthday cake in 1983. I believed she had to know."