Can anyone explain what this is all about?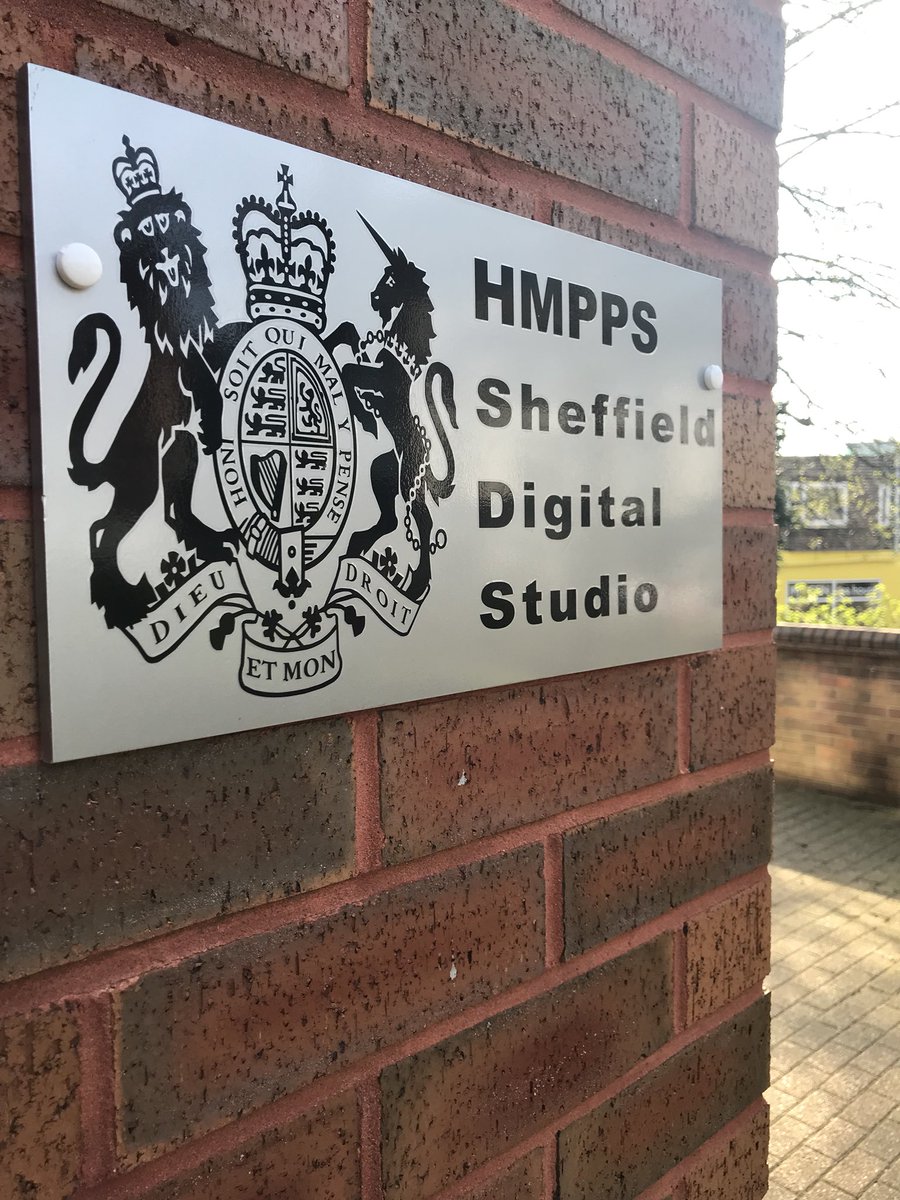 Here's last year's advert:-
Delivery Manager for HMPPS Digital

An exciting opportunity for talented, tenacious individuals looking to join our team and take lead in creating world-class services in the Prison and Probation environment. You will ensure the secure delivery of high-quality, user-centred products that positively impact the lives of offenders, prison staff and society as a whole.

We're building a team of around seventy experts in Web Development, Design and User Research in Sheffield. This is a brilliant opportunity to be part of a growing team from its nascent stage and to play an active and continued role in the strategic development of the team and studio approaches. - Product team of product owner, interaction designer, developers - Agile coach for the studio - Head of Delivery in Sheffield - Community of delivery managers (currently you plus one other - growing to 8 in Sheffield), MOJ delivery management community (based in London), cross-government agile delivery community

What the specialist will work on
Enable team members to create/run outstanding digital services using appropriate agile principles/methodologies, learning & iterating approaches frequently, to ensure the team deliver in the most effective and efficient way possible Remove impediments/blockers for the team Work with the product manager and other team members to define the roadmap for your service and translate this into actionable user stories and sprint-by-sprint plans Lead the collaborative, dynamic planning process for each sprint, helping team members prioritise work against the capacity and capability of the team Participate in the agile delivery manager community, sharing/re-applying skills/knowledge and bringing in best practice

Buyers will use the essential and nice-to-have skills and experience to help them evaluate suppliers' technical competence.
Essential skills and experience
Proven experience in delivering high quality digital projects and products
Proven experience using a range of agile tools and techniques
Proven experience balancing multiple priorities and dealing with ambiguity
Proven ability to challenge and remove any unnecessary barriers to service delivery
Experience in matrix-managing multi-disciplinary teams
Highly articulate and credible at a senior level, consistently delivering accurate reporting as to the current state of play with regard to the delivery of your service
Experience creating an excellent, delivery-focused, fun team environment where all team members from a range of disciplines thrive
Nice-to-have skills and experience
Strong negotiation skills and the ability to influence external partners, stakeholders and customers to secure mutually beneficial outcomes
Excellent understanding of the digital landscape (inside and outside of government) and the opportunities for service improvement and innovation offered by digital technology
A high degree of market awareness, with demonstrable experience of innovative approaches to procuring services and of managing relationships with suppliers
The person has been in post for a year, so I wonder what's been delivered? Maybe this from last May on the Register website might shed some light on this kind of thing:-

Can you spout digital bollocks? London is hiring a Chief Digital Officer
Interest-free bicycle bundled with £100k+ salary

The Mayor of London is hiring a chief digital officer for the capital, advertised at a cool £107,000. The job advert on the Greater London Assembly website says:
As London's CDO, working in the Mayor's Office, you will convene GLA officials, the Smart London Board, local authorities and the technology sectors to encourage collaboration and adoption of common standards around data and service transformation, to drive the development of smart city technology, and to build London's reputation as the city that the world looks to for leadership in urban innovation.
It continues: "You will be a powerful advocate for technology and have the communication and diplomatic skills to convene and influence a wide range of external stakeholders."

We read all this guff and frankly we're none the wiser about what this role would actually contribute to... well, anything. Perhaps unwisely, we tried searching for a definition of "chief digital officer". This led us to CIO.co.uk, who burbled: "Chief Digital Officers are considered both the new stars of the C-suite as well as faddish or transitory roles which will eventually go away – a view even held by a number of CDOs themselves." Even the people currently in these roles realise that they're doing non-jobs.