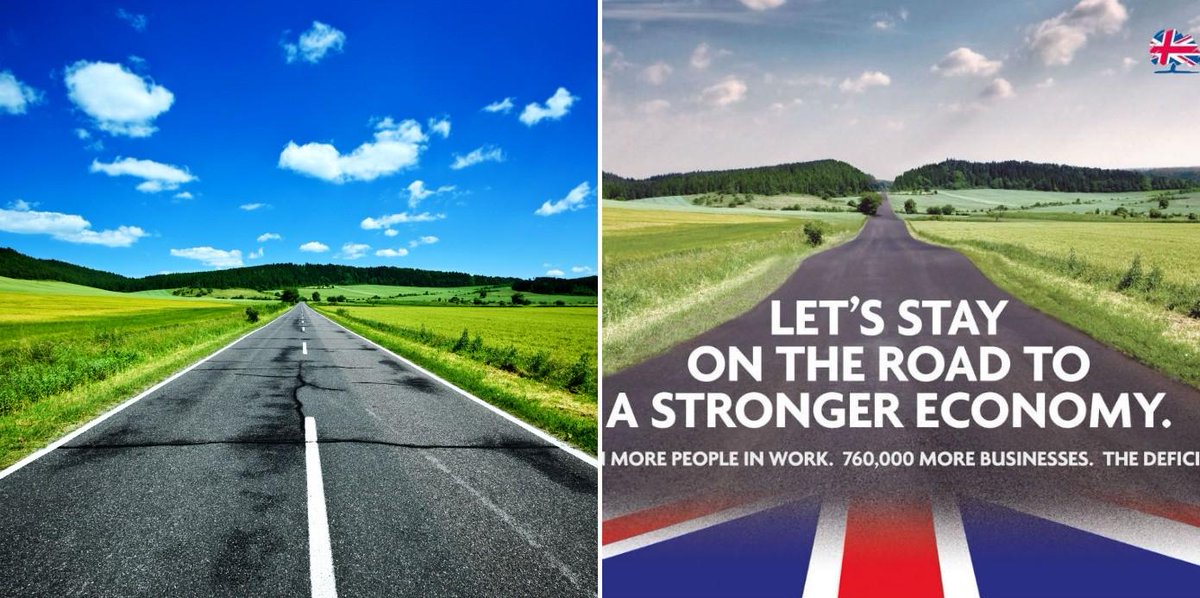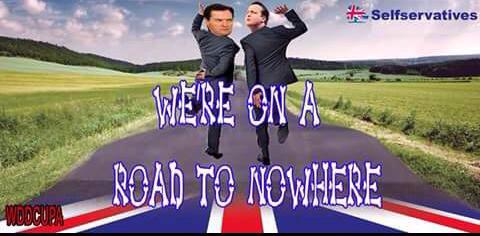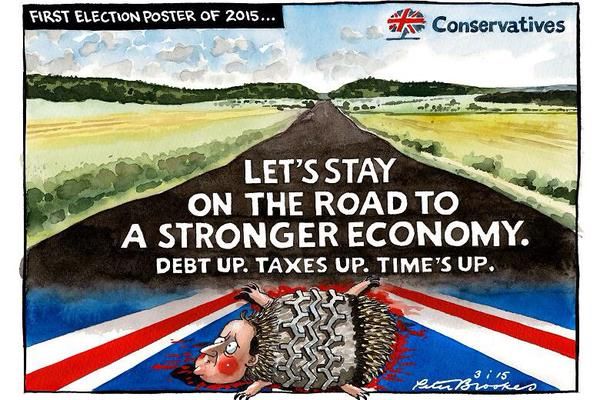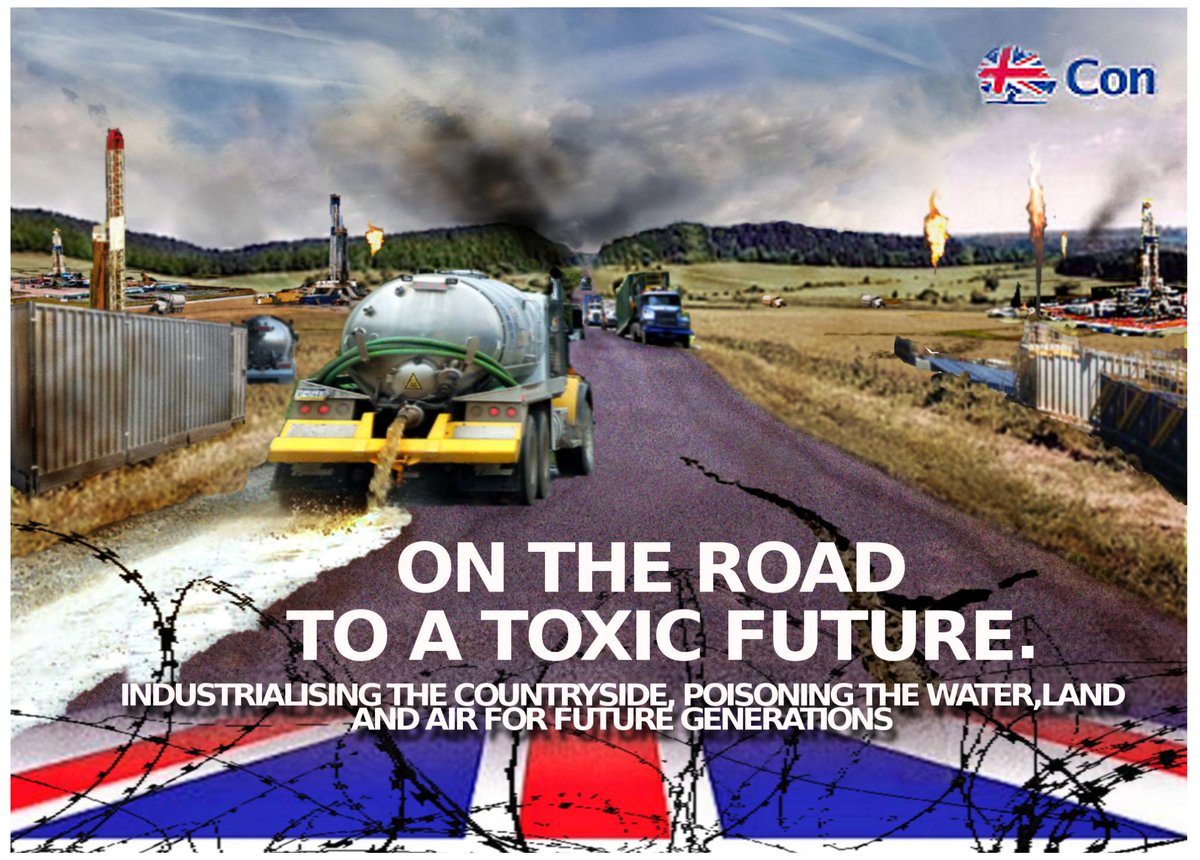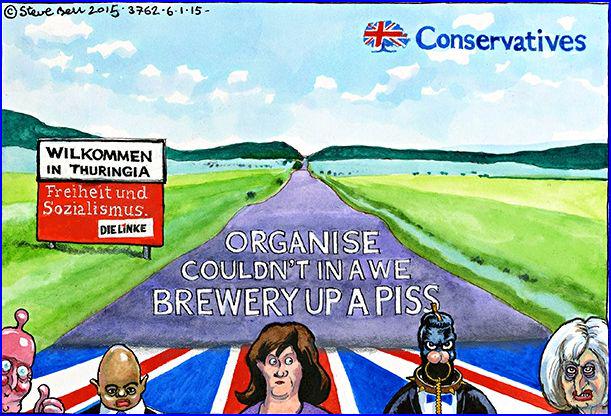 What a gift the first Tory election poster has been and if you know what you're doing, the possibilities for mischief appear endless. Which brings me nicely on to the 'Trumpton' phenomenon on Twitter. This text book example admirably demonstrates how the rise and democratic nature of 'new' media is inexorably challenging the ability of established political parties to dominate and manipulate the election agenda.
It would also seem that UKIP broke the golden rule where satire is concerned and got upset, thus ensuring its runaway success:-
A brief history of Trumpton UKIP
by Mike Dicks the unofficial, unelected, mayor of a puppet town

This year we face a general election in the UK that, whichever way it turns out, will be defined as the UKIP election. For those of you who don't know UKIP are a fairly right-wing, fairly nasty party populated by a set of fairly white, fairly golfy middle-aged men that is setting the agenda for the country, and it's an agenda of distrust and often hatred for all that is not 'British'
I have been worried about these politicians for some time, as I believe that movements like this, in times of economic difficulty have a habit of turning out badly (I don't need to mention Hitler this early as it's normally a sign of losing an argument)
So, having spent a few months trying to debate and poke fun at these people and their leaders online, I decided to start an account called Trumpton_UKIP that used a classic children's TV show from my youth,Trumpton, to gently mock the politicians and supporters of the real UKIP and their old-fashioned ways by suggesting the Mayor and his clerk Mr Troop had defected to UKIP.
For a month or so, the account grew a little in popularity with 2–300 followers enjoying silly jokes that showed UKIP up for the 'local' politicians they were and mocked the 'Britishness' of it all and their unpleasant attitudes to immigration.

Then, one night in December, David Coburn, a senior politician in UKIP and their Scottish member of the European Parliament, tweeted to his 9000 followers to warn them that we were a fake account, that they should all block us and report us to Twitter!
David went on to accuse us of copyright theft (because we used the letters U,K,I and P in our name) and a version of their logo. Which prompted an interesting article about the legal position of parody in light of a new EU law introduced in October — the irony is not lost on me here.
As you can imagine, my followers and their followers and then a large proportion of the politically active twitter world found this hilarious — what was it about the fictitious town of Trumpton and the puppets that gave us away?

Our most shared joke was a reference to the party's obsession with immigration using the role call at the Trumpton fire brigade to make a point:-
We gained more and more followers, and then something special, that only happens on Twitter happened, other Trumpton political parties started popping up, Labour, Tory, and Green, when Windy Miller defected to them after we tried to ban his windmill. Right-wing and left wing groups appeared like the rather sweet Trumpton National Front — who believe they are the Mayors bodyguards and the LGBT group who keep inviting the Mayor to their Pride March. Then cycling pressure groups and oil companies sprang into life followed by trade unions, a library, two radio stations and a pub. Even the clock tower that features in the show has its own account now, striking the hours with a pleasant bong.
As our following grew, and these actors filled their parts, Trumpton began to become a 'thing' on Twitter, and the press noticed. The Huffington Post, Independent, The Guardian and Daily Telegraph were quick to spot our ascent, and then the Financial Times called me for an interview. They ran the story online, and then the next day on the front cover, which saw us rocket past David Coburn's, the MEP who originally revealed us a fake account, 9000 followers and on to a respectable 21,000 followers on Twitter and nearly 3000 fans on Facebook.
We have appeared on Radio and TV in the last few weeks, and I like to think we played a part in getting UKIP to change its policy on people using their logo — and even using social media.

The account seems to have captured the imagination of a certain group of people, who are proud of their country, and Trumpton, but don't share the little Britain views of UKIP supporters, who still manage to get wound up by the jokes.
The plan is to keep the account running until the election in May, unless we reach 'peak Trumpton' or UKIP stop providing us with so much funny material . Even in the unlikely event that UKIP manage to get control of the UK, there will remain a little bit of it in Trumptonshire that they won't own — and that'll really wind them up.
Just like buses; nothing for ages then two turn up. First we have 'Bring Back Borstal' on ITV Thursday 9pm, then a new comedy series 'Crims' on BBC3 straight after at 10pm. Set in a YOI, it'll be fascinating to see the contrast, but I'm not sure how funny it'll be judging by this preview in the Guardian:-
"What part of 'I never want to see you henceforth again' did you not understand?" Luke asks Jason when they are reunited in a cell at a young offenders' institution. "Henceforth," replies Jason. So begins Crims, the new BBC3 sitcom about two jailed muppets.
Jason did a bank job to pay for his sister and Luke, her boyfriend, to go to Australia. As Jason dived into the waiting car waving wads of cash, sirens filled the air. "So I'm your getaway driver?" asked Luke, who thought he was there to take Jason home with his shopping. "Getting caught driver," clarified Jason as their car was surrounded.
So, for the next 600 days, the two young men are to share a cell, just like Ronnie Barker and Richard Beckinsale did 40 odd years ago. But while Porridge pitted Barker's old lag against Beckinsale's fresh meat, Jason thinks Luke is his best mate, while Luke blames Jason for getting him in the slammer. "It's not so much Porridge as Ready Brek," says Kadiff Kirwan, 33, who plays Jason, as we chat on set at Twickenham Studios. Perhaps, but that makes Crims sound like kids' stuff, whereas in reality its implacable rudery – involving jokes about anal rape, pervy intergenerational sex and flying condoms – makes one yearn for a cleansing shower, though not one in a young offenders' institution, if you catch my drift. "I'm absolutely thrilled that you've managed to arrange me a two-year staycation in this bummertorium," Luke tells Jason with terror.
Finally, the BBC have commissioned a documentary on the Strangeways riots and are requesting help, especially from any of the 8 Probation Officers seconded to the establishment at the time:-

STRANGEWAYS
A BBC-2 Documentary

Minnow Films is making a special television documentary for BBC-2 to mark the twenty fifth anniversary of the disturbances at Strangeways prison in 1990. The film will be broadcast in late March this year.

The programme makers have begun extensive research into the events that unfolded over those twenty five days and are keen to talk to people who were directly or indirectly involved.

In order to fully understand the details of the disturbances, we would very much like to talk to you about your personal recollections – either by phone or, if you prefer, we can make a personal visit. All initial conversations will be confidential – with a possible view to conducting a filmed interview at a later date.

Minnow Films is an award-winning television production company (www.minnowfilms.co.uk) with an established track record of making high quality, rigorously researched documentaries, including BBC-2's BAFTA award-winning film, "7/7 – One Day in London" about the terrorist attacks in London in July 2007.

If you think you can help us with our research please do get in touch.

Sally Brindle – Producer – 07831 381296 – sally@minnowfilms.co.uk

David Belton – Director – 07788 268279 – davidb@minnowfilms.co.uk
Postscript