Building on the success of the recent strike, Napo have given notice of a 'work to rule' starting in a weeks time, but it seems we won't find out what's involved until Tuesday:-
Following yesterday's completion of a hugely successful 24 hours of strike action, which has created a renewed sense of solidarity amongst the Napo membership, we have significantly raised the profile of the consequences of the Government's dangerous TR plans with the public, partner organisations and the media.
As the next step in our industrial strategy we have today served notice on the employers of our intention to take Action Short of Strike Action with effect from 14th November 2013.
After discussions with the NEC Industrial Action Planning Group, it has been decided that the action will take the form of 'working to contract' and 'working to rule'.
Further detailed guidance will be sent to Branches on Tuesday afternoon 12 November 2013 in the next campaign bulletin and this should be brought to the attention of all members.
On the subject of industrial action, it's interesting to see from this article in the Solicitor's Journal what the legal profession are doing in relation to their long-running dispute over legal aid cuts:-
Barristers are refusing to act in 40 very high cost criminal cases or VHCCs, in a protest over legal aid fee cuts, the Criminal Bar Association has said.
Chairman Nigel Lithman QC is leading from the front by refusing to act in a retrial starting in July 2014. The Legal Aid Agency has announced that all trials after April 1 2014 will be paid at the new rates, which are subject to a 30 per cent cut.
The move comes after
some of the biggest criminal law firms
, including Tuckers, Burton Copeland, Hill Dickinson and Irwin Mitchell, agreed not to let their solicitor advocates take-over work on VHCCs rejected by barristers.
In today's Monday message on the CBA's website Lithman said: "I have received 40 emails in a 24 hour period. They range from the sad to the militant. They all carry the same message. Those involved in these 40 cases will not do them.
"Of course the overwhelming majority of VHCCs are multi-handed. It follows that at the least, these 40 trials (with probably twice as many counsel involved) will not be done by them.
"They are in Nottingham, Bristol, Manchester, Wales and London. They will not be picked up by others. I also have a VHCC case, a retrial due to start in July 2014. Neither myself of my junior will be re-entering the contract to work at the cut rates."
Lithman said criminal barristers already gave many hours pro bono, but they needed to make a living.
"This will lead to soul-searching and heartache, but the government understands that our hand has been forced and our campaign is do or die.
"The government clearly relies on us breaking ranks. A number of us are working day and night on your behalf to oppose these cuts. We have the support of over 95 per cent of chambers as expressed through their heads of chambers responses."
Lithman added: "If there is anyone considering accepting a VHCC brief, knowing that his or her predecessor has refused it to support the Bar's resolve not to accept work at cut rates, we ask you to stop and think again.
"Such action would only help the government to steam roller ahead and would be regarded as thoroughly selfish and a betrayal of the junior Bar whom we are trying to protect by fighting our platform on VHCCs first.
"I cannot imagine heads of chambers and senior clerks being content for this to happen in their chambers. It would be shameful."
Clearly the legal profession have indicated in the strongest terms that they will not be messed with and can possibly teach us something about the value of unity and strength.
In an extremely enterprising move, it appears that Northumbria Branch of Napo have been instrumental in managing to get their local council to pass a motion condemning the TR omnishambles. Newcastle City Council is Labour-controlled, so this action is not entirely surprising, but most interestingly the Liberal Democrat councillors ended up voting for the motion when their disabling amendment was defeated. We need more Lib Dems to feel encouraged to break ranks and follow their northern colleagues lead.
There's more bad news for G4S with Frances Crook highlighting that a very senior judge, Mr Justice Mostyn, has accused three members of staff of 'turpitude, corruption, fraud and forgery' in a case and referred the matter to the Director of Public Prosecutions for action
:-
The conduct of the Secretary of State's agents in falsifying the room clearance certificate is corrupt and truly shocking. When agents of the state falsify documents it undermines, if not fatally, then certainly very seriously, the trust of the people in the operation of the rule of law. It makes no difference if, as here, the agents are private contractors to whom the Secretary of State has outsourced her powers. Corruption by state officials is insidious and corrosive and it is the duty of the authorities where it is found to root it out ruthlessly. In judicial review proceedings, where the evidence is almost invariably given on paper and not subject to cross examination (unlike this case), it is especially important that deterrent measures are taken where such conduct is exposed.


In this case I am satisfied that there is prima facie evidence of the offence of forgery and I direct that a copy of this judgement be sent to the Director of Public Prosecutions along with the relevant documents. Further, to make a false witness statement is a contempt of court. Proceedings for such contempt are a matter for the Attorney General, and I direct that this judgement and the relevant papers be sent to him also.
Frances Crook, CEO of the Howard League, has been making the point for some time that the behaviour of companies like G4S and Serco could well be indicative of a culture of systemic fraud and has been extremely active in encouraging the Serious Fraud Office to investigate both with some vigour. Despite what Chris Grayling has said on the matter, it would surely be unthinkable that either company could still be a contender for probation contracts?
In this Guardian article yesterday, it seems a very highly-placed civil servant is prepared to say that in large measure it's the government's fault and 'we get what we deserve' in terms of outsourcing:-
The Whitehall official leading a review of scandal-hit firms
G4S
and
Serco
has said the government should take some blame for suppliers' bad behaviour because the way their contracts are managed is "poor in a lot of areas".
Bill Crothers, the Cabinet Office chief procurement officer, said government departments "get the suppliers they deserve" and claimed oversight of private firms delivering public services "needs to improve considerably".
His comments come after a series of scandals about companies running outsourced public services, including allegations of fraud at G4S and Serco in a tagging contract, and A4E, which runs welfare-to-work programmes.
Since then, the government has been urged to slow down its massive expansion of multimillion-pound outsourcing contracts, which are spreading from more traditional areas such as IT and administration to frontline work including probation, health and immigration controls.
Crothers suggested some problems have been caused by the government spending too little time making firms "deliver what they said they would do" for a certain price.
Asked whether the government should take some of the blame for bad behaviour by its suppliers, Crothers said: "The short answer is yes. Certainly, we need to improve considerably. I am leading a review of contract management for 28 contracts which happen to be Serco and G4S. Our plan is to come out with recommendations that are more than about Serco and G4S. How we manage contracts has been in a lot of areas poor, no question."
I couldn't resist nicking this pic off the internet:-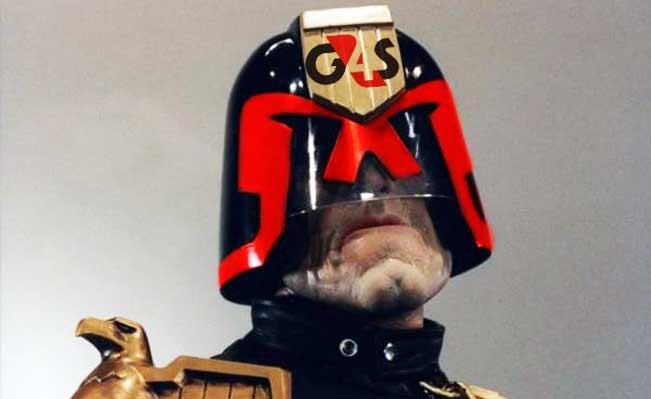 Finally, I notice that Sally Lewis, CEO of Avon and Somerset PT tweeted the following a couple of days ago:-
Today is a meeting of Probation Chiefs (PCA) and Board Chairs (PA) at Oval Cricket ground.
Well, there's not been a peep since, not even from her usually forthcoming Chair Joe Kuipers to indicate what went on. I can't believe it was just a 'jolly'.